Beverage Day
---
Date and time
Friday 1. June 2018 at 10:00 to 17:00
Registration Deadline
Friday 18. May 2018 at 09:00
Location
Københavns Universitet, SCIENCE, Thorvaldsensvej 40, Marble Hall, 1871 Frederiksberg C Københavns Universitet, SCIENCE
Thorvaldsensvej 40, Marble Hall
1871 Frederiksberg C
Event Description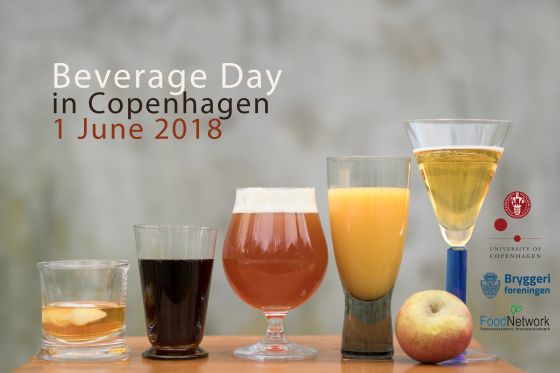 Beverage Day will be held at the University of Copenhagen's Frederiksberg Campus, Thorvaldsensvej 40, and anyone with a professional interest in beverages is welcome. The introductory part will be in Danish, after which there will be two parallel tracks in Danish and English.
The purpose of Beverage Day is to bring people from the beverage industry, food science researchers and students together to create new opportunities for collaboration that can benefit both industry and science.
A sandwich will be served for lunch, and in the afternoon there will be a tasting of various beers and snacks.
See programme for the whole event here
.